class and
registration
Details
Each class is two and a half days. Most students attend both classes offered in the week but this is not mandatory.
CLASS HOURS:
Monday and Tuesday 8:30am to 4:30pm
Wednesday 8:30am to noon (for the first class), noon to 4:30pm (for the second class)
Thursday and Friday 8:30am to 4:30pm (the ending time on Friday varies between 3pm-4:30pm depending on the class's progress that week)
CLASS COSTS:
A single class is $950 per attendee. If the attendee registers for both the Gravimetric Mixture Filling AND Gas Chromatography Course in the same week – each class is $900 ($1,800 total).
CLICK HERE TO REGISTER ON-LINE
training location
Specialty Gas Training is hosted at Weldcoa's full functioning lab facility called the WIC (Weldcoa Innovation Center) located in Aurora, IL. Address is 338 East Sullivan Road, Aurora IL 60505 (directly across the street from Weldcoa's 335 East Sullivan Road, Aurora manufacturing facility)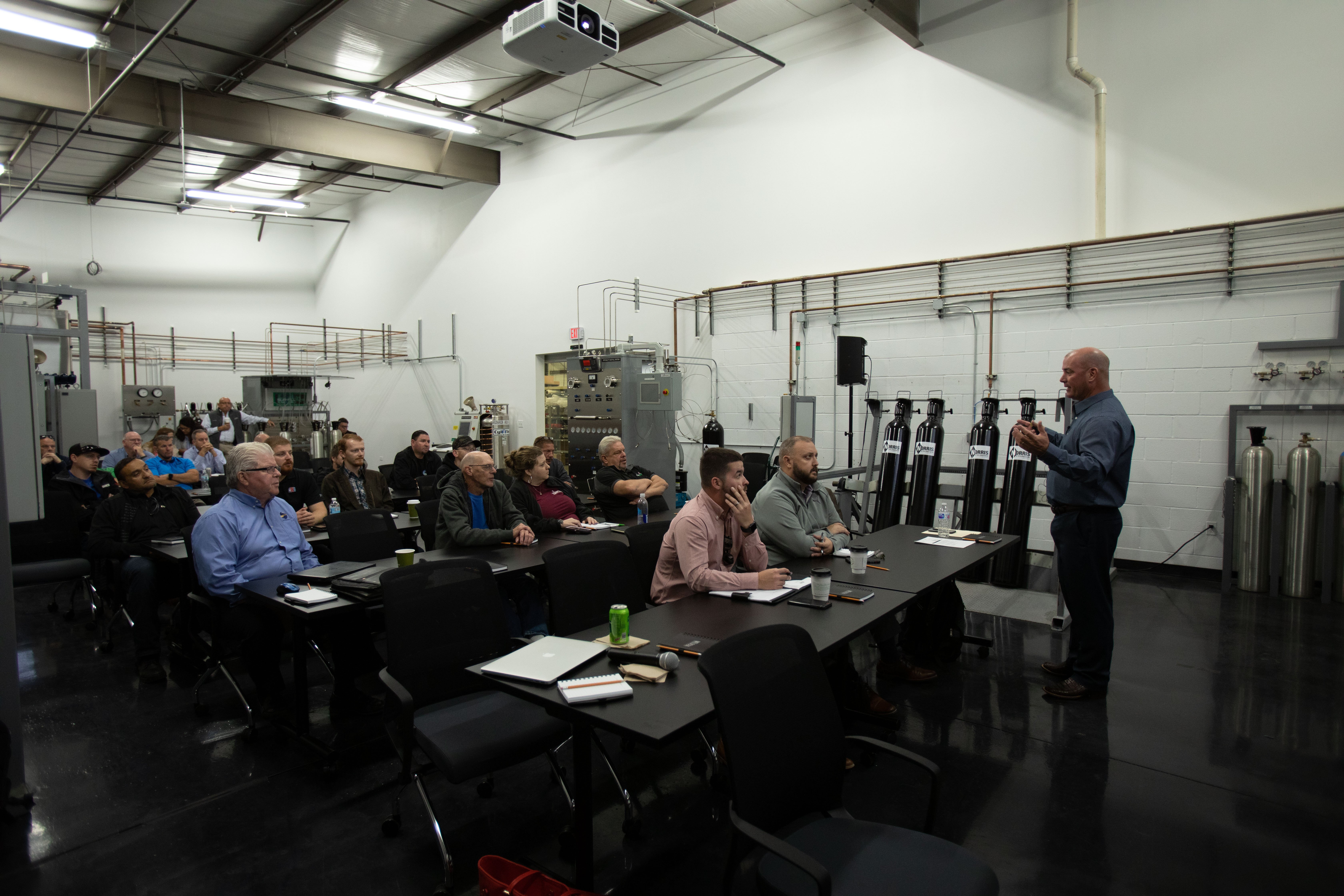 hotel and travel Details
Attendees are responsible for their own transportation, meal and hotel costs. If you are flying in, it is recommended that you rent a vehicle to get around. Weldcoa does not provide any shuttle services to the hotels or the airport(s). Here are a couple hotel recommendations that are approximately 5-10 minutes from Weldcoa's facility.
P: 630-896-2800 | 111 N Broadway | Aurora, IL 60505
This Holiday Inn Express & Suites is in downtown Aurora next to the popular Two Brothers Brewery. Several restaurants, as well as the casino, are within walking distance. They have just completed a significant amount of renovating and they offer a free Continental Breakfast.
Holiday Inn Aurora-North Naperville
P: 630.806.7400 | 2424 W. Sullivan Road | Aurora, IL 60506
Some guests prefer this location over the other Holiday Inn because the Broadway Holiday Inn is near railroad tracks.
O'Hare International Airport (ORD) and Chicago Midway International Airport (MDW) are both about the same distance from our facility (approx. 35-40 miles). Travel time is about 40-90 minutes depending on the time of day and weather conditions.
If you have further questions, please reach out to us at melissa@weldcoa.com