Weldcoa works because we're focused on your success. Since 1968 we've engineered solutions, manufactured equipment, and provided uncompromising service to our customers, who use gases in the production of their products.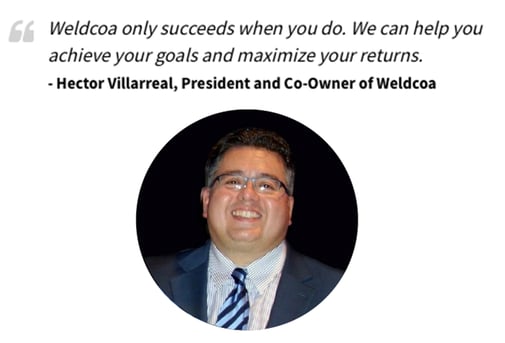 Everything we do is driven by our motivation to improve your business.
Reduce costs
Improve safety
Increase capacity
Increase productivity
Maximize uptime
Minimize waste
Ensure long-term performance
Gain competitive advantage
Maximize ROI
Your customers will value the difference it makes in their business.
Consistent mixes
Broader offerings
Faster turnaround


IF IT INVOLVES GASES, WE CAN HELP.
We're proven problem solvers with decades of experience and innovation in the gas industry.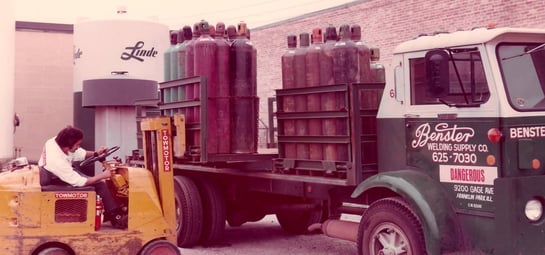 Our history of innovation has always been driven by the needs of our customers. We began our journey by serving gas distributors over 50 years ago, with the development of our patented palletization system, including filling, storage and transportation. Today it is the most widely used system in North America.
When there was a demand for better gas filling consistency and quality we developed automation solutions. Our patented automation brought additional benefits in the form of greater productivity, reporting and remote monitoring. We are proud to be considered the global leader in gas filling automation.
As new applications for gases in manufacturing began to emerge we met the challenge with specialty gas solutions to deliver on the growing demand in emerging markets. Constant innovation has become our hallmark, one which our customers have grown to depend upon, and so can you.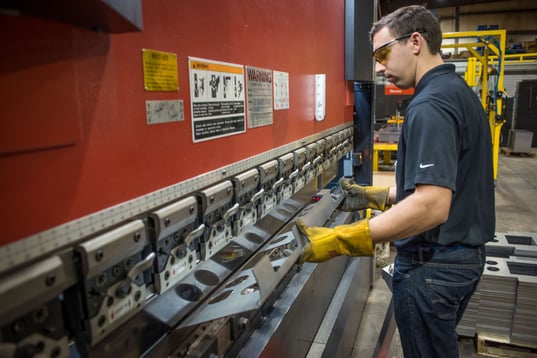 OUR EQUIPMENT DOES WHAT IT'S DESIGNED TO DO.
We are a US manufacturer that designs, engineers, manufactures, assembles and installs our equipment.
The equipment we built decades ago is still operating today, doing what it was intended to do and more. Clients that made initial investments have continued to engage us in the development of additional solutions to grow their businesses.
Regardless of the scale of the solution we provide, you can expect:
Reinvestment in our own equipment and systems ensures the best for you.
We wouldn't expect you to invest in us if we weren't reinvesting in ourselves. Whether it's training our people, adding new equipment or upgrading our ERP system, we are constantly improving ourselves in order to provide the best for you.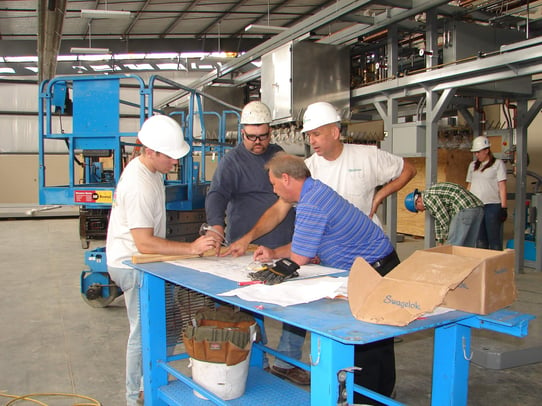 WE GO THE EXTRA MILE.
It's in our nature to be curious. We truly enjoy investigating, learning, developing, testing and creating solutions for any application of gas. Our cross-disciplinary team of experts bring an in-depth knowledge of gases to every project. You can count on their passion and commitment to make your project a success.
We're with you every step of the way.
Gas Systems Consulting and Engineering

Equipment Design and Engineering

Manufacturing in the USA

Equipment Start-Up, Testing and Validation

Staff Training

Knowledge Sharing

Long-Term Support
OUR KNOWLEDGE BECOMES YOU
R KNOWLEDGE.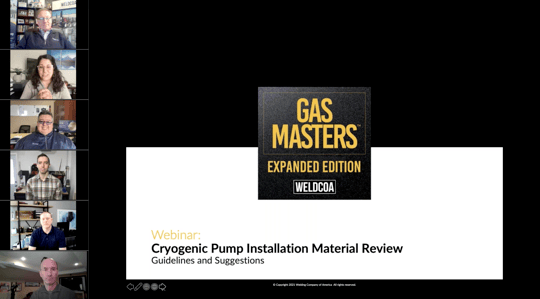 Trust us to keep you informed of trends in the field, best practices. and emerging solutions.
As a part of our commitment to service excellence and our industry, we host many training courses and seminars as well as contribute to industry publications. Within these contributions you will gain critical field knowledge on gas equipment operations. Learn first-hand about the "do's" and "don't's" to keep your equipment properly maintained and running safely and efficiently.
GET MORE OUT OF YOUR BUSINESS.
Put us to work for you. Call 630-806-2000 or email us at solutions@weldcoa.com today.