We're on a Mission
For 50 years we have made it our mission to support gas distributors. From palletization to specialty gas filling and automation
we have continually innovated solutions that have reshaped our industry. Now we all move more efficiently, fill more consistently
and work more productively. That's why so many gas distributors turn to Weldcoa for ways to improve their business.
Everything we do is driven by our motivation to improve your business.
Reduce costs
Improve safety
Increase productivity
Maximize uptime
Minimize waste
Ensure long-term performance
Deliver exceptional service & support
Your customers will value the difference it makes in their business.
Consistent mixes
Broader offerings
Faster turnaround
Our Mission Began in 1968
Founder Richard Bennett created Weldcoa in 1968 to support his Gas & Welding Distributorship, Benster Welding. He was not an engineer, he was an inventor. Weldcoa was his "Mad Scientist" shop where he experimented with America's very first Palletized Cylinder Transportation System. From there, Weldcoa has grown into an A to Z supplier of cylinder transportation, storage, and filling for major and regional distributors throughout North America.
"We have a deep bench of industry professionals who filled cylinders, delivered cylinders and
who actually worked with the equipment we design. That is a huge distinction between us and
our competitors. Companies recognize our value because our results are not only immediate,
but also long term."

Maynard "Bud" Klotz, Vice President and Co-Owner of Weldcoa
Today Weldcoa's patented automated systems are considered the Global Leader in both Next-Step Technology and Long-Term Reliability. Weldcoa's patented Pallet System has grown into the most
widely used system in North America.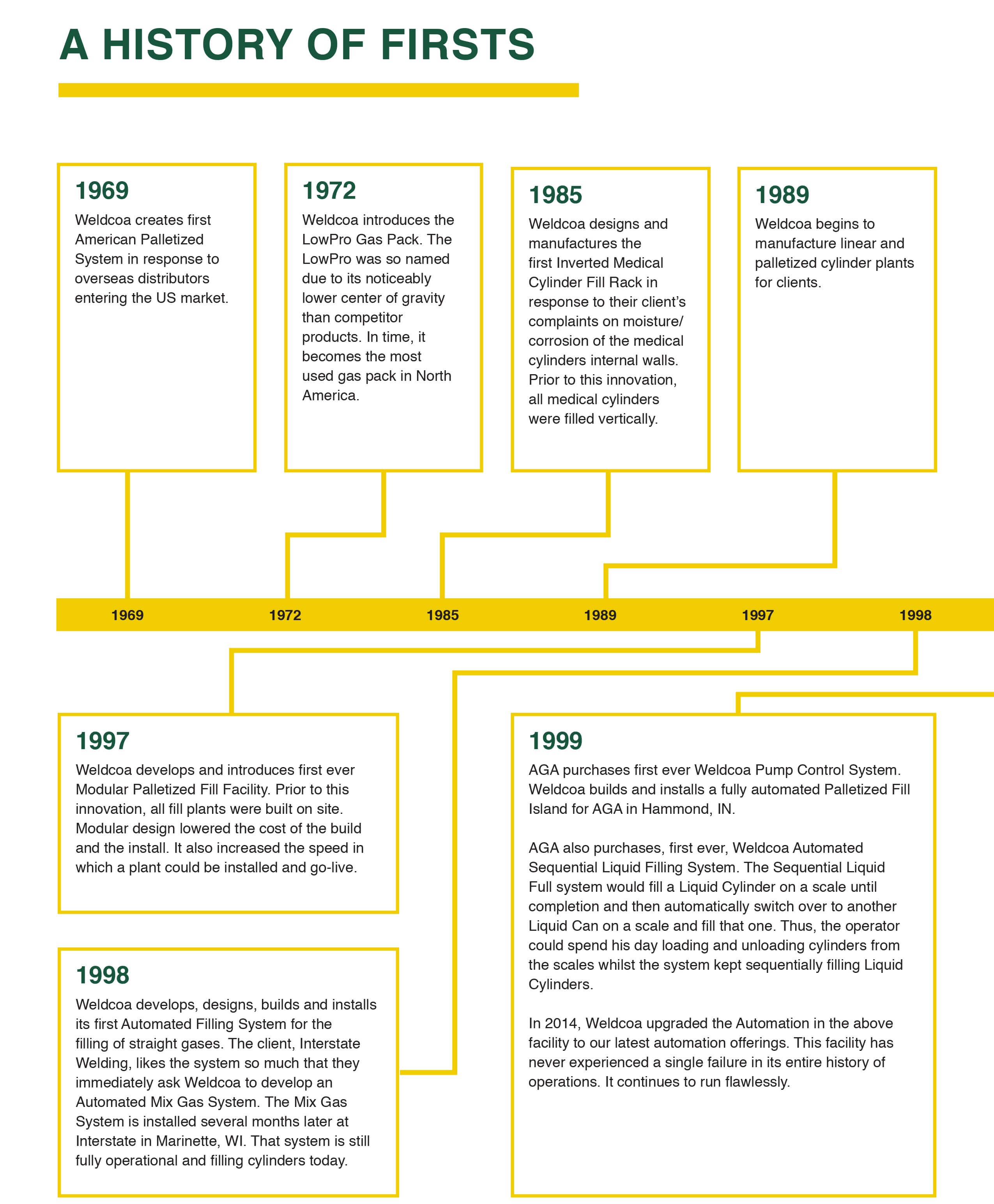 We remain committed to the industry and are actively involved in:
The Association of Independent Welding Distributors (AIWD)
The American Welding Society (AWS)
The Compressed Gas Association (CGA)
The Independent Welding Distributors Cooperative (IWDC)
The Gases and Welding Distributors Association (GAWDA)
The Messer Distribution Group (MDG)
The Welding Equipment Manufacturers Committee (WEMCO)
The International Oxygen Manufacturers Association, Inc. (IOMA)