WELDCOA WEDNESDAY WEBINARS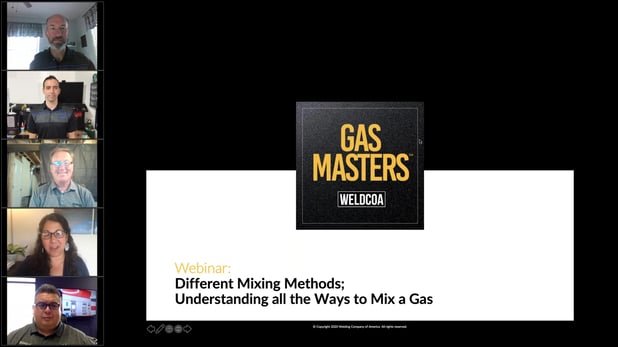 Our Gas Masters™ Series of FREE training webinars features popular topics that we're often asked about. These educational topics are addressed with step by step methods along with safety tips and considerations. Open Q&A is done after each training so your questions can be addressed. This is a great tool to help cross-train employees and/or learn some helpful tips from experts who see and deal with these common topics day in day out.
Webinars are 1-hour long, held every other Wednesday at 10:00am CDT
Cost is Free
FOR MORE DETAILS: CLICK HERE
WELDCOA VIRTUAL LEAD AND HOSE SAFETY SUMMIT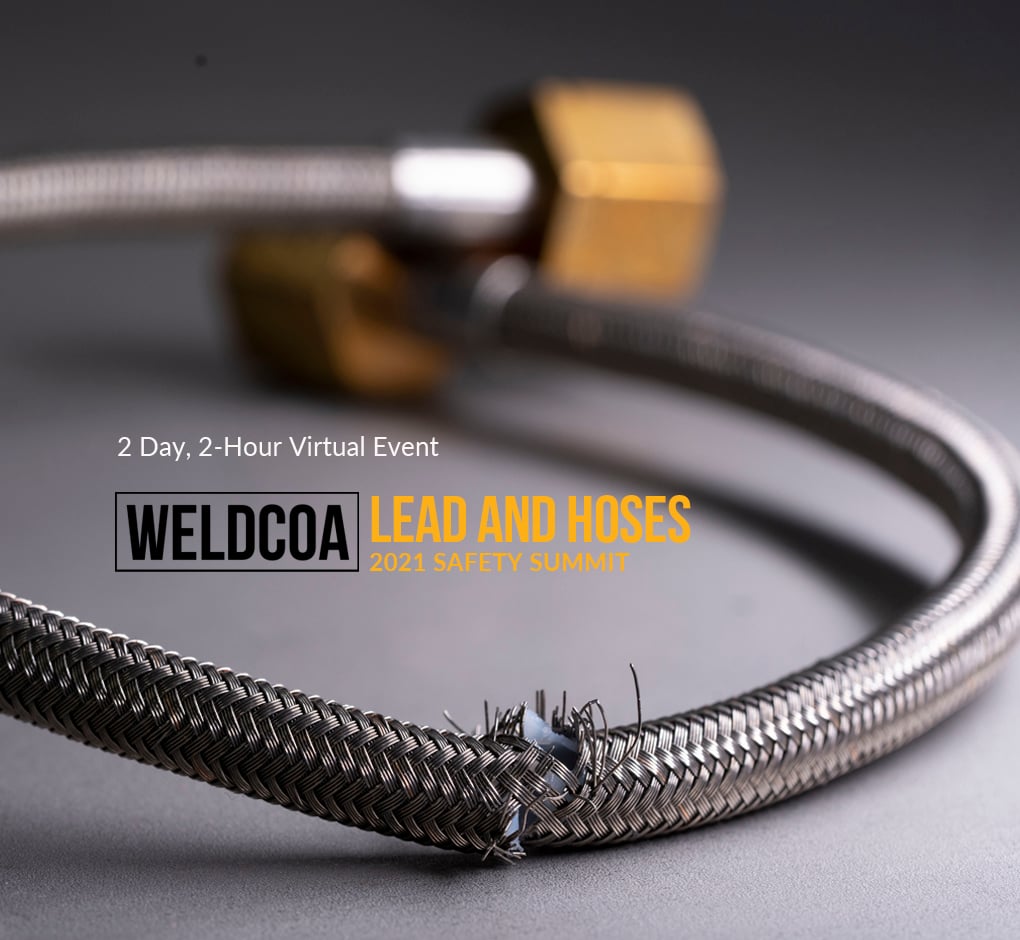 We are excited to announce our first ever Virtual Lead and Hoses Safety Summit! This 2-Day event is here to give you and your fill plant personnel a general overview and basic safety guidelines for leads (pigtails) and hoses used in the high pressure gas industry. Maintenance and handling instruction will be presented as well as live demonstrations to help provide a better understanding to what occurs inside a lead and/or hose and why.
Webinar was held on April 12th and 13th, 2021. For access to the recording, please contact Melissa at melissa@weldcoa.com
SPECIALTY GAS LAB OPERATIONS TRAINING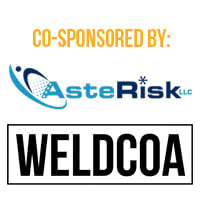 Weldcoa University's Specialty Gas Operations Training is provided by Weldcoa in partnership with AsteRisk. AsteRisk has been providing safety, technical support and compliance assistance to industrial gas companies for over 25 years. AsteRisk's President, Tom Badstubner, is well known in the industry as an expert in Specialty Gases and is GAWDA's FDA Food and Medical Gases and Specialty Gases Consultant.
The University's focus is to educate and certify participants on all aspects of specialty gas filling and testing. Our program develops skill sets through both virtual classroom and live virtual demonstration instruction. Basic and advanced seminars are available. Participants in the programs can receive certification in Specialty Gas Mixing and Gas Chromatography.
CGA and GAWDA #2021YPSummit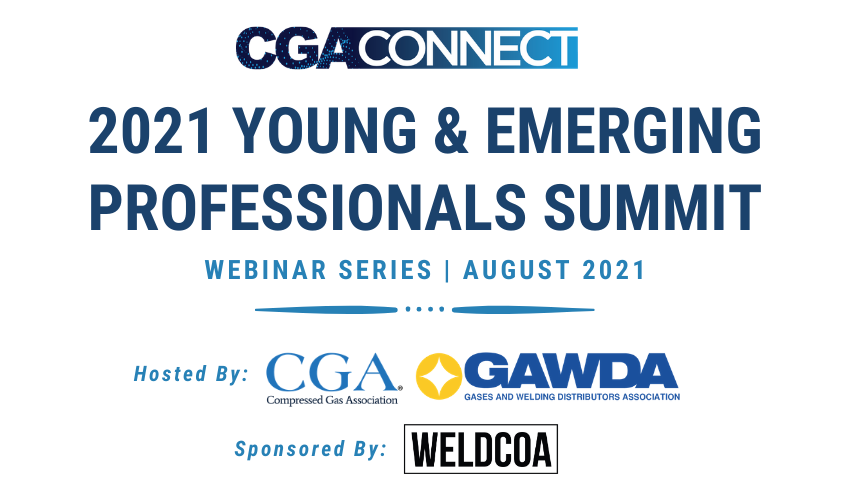 The Compressed Gas Association (CGA) and Gases & Welding Distributors Association (GAWDA) are excited to announce the return of the Young & Emerging Professionals Summit in August 2021. Last year, more than 40 presenters and panelists supported 10 sessions that attracted more than 2,000 participants from around the world. This event, sponsored by Weldcoa, is a strategic effort to share industry overviews, best practices, and experiences with young professionals in the industrial and medical gases sector.
The health and safety of our members is of the utmost importance. Therefore, the 2021 Summit will be held as a virtual event.
The 2021 Young & Emerging Professionals Summit will feature multiple web-based sessions on various topics across a 4-week span. Attendees will include industry professionals who are age 45 and younger or new to the industry. Each session is approximately 2 hours long and features a presentation segment paired with a panel discussion.
This year's schedule will be broken down into one topic area per week. Each week will feature a 100-level session that provides overview presentations following the supply chain including production, bulk storage and transport, packaged gas, and distribution to end use followed by a panel discussion with all presenters. The second session of each week will be a 400-level session that provides a deeper technical dive dissecting an incident and the effect it had on industry best practices and CGA positions. The topics for this year's Summit are as follows:
Acetylene & Liquefied Petroleum Gas: topics may include acetylene and liquefied petroleum gas production overviews, cylinder filling, distribution, safe use, and incident case studies;
Inert Gases: topics may include air separation process overview, bulk operations and equipment, filling and storage, cryogenic safety, distribution, emerging uses and related safety issues, and incident case studies;
Hydrogen: topics may include hydrogen production overview, HYCO plant overviews, bulk operations and equipment, filling and storage, distribution, emerging hydrogen applications, fuel cell technology, and incident case studies; and
Oxygen: topics may include oxygen production, what differentiates medical oxygen from industrial oxygen, bulk operations and equipment, filling and storage, oxygen safety, distribution, lessons learned from the COVID-19 pandemic response, and incident case studies.